Home|Course|Research|Publication|Personal|OtherLink
Welcome to Prima Kristalina's Website
Main Page
---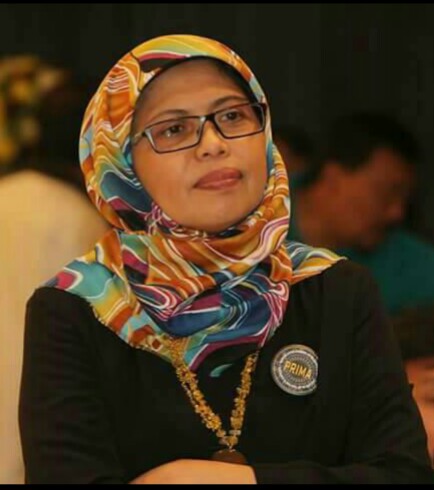 Greetings from the beautiful archipelago country, Indonesia. I'm Prima Kristalina, a lecturer and a researcher from Department of Electrical Engineering, Politeknik Elektronika Negeri Surabaya (PENS), Indonesia.
It is glad to share the scientific knowledge to the lecturers and researchers all over the world.
For ease of browsing, this site is divided into 3 pages, regarding my activities: courses, research and projects, and publications that I have done with my students. Enjoy it.

The courses:
Research and Project:
The topic of my research and project is "Object Tracking and Positioning in Wireless Networks", which covers:
Ranging techniques for node localization in wireless sensor networks
Localization schemes for Indoor Mobile Objects
Distributed and Pervasive Computing in wireless networks
Some of granted researches and projects are provided in this page
It's very glad to me to open the opportunity for anyone who want to joint with us to implement the joint research or anyone who want to become a master or diploma student by taking the research topics we offer here.

Publications:
The publication page contains the title and links of journal articles, conference papers and intelectual property rights can be found here
---
Contact:
Prima Kristalina
Mobile Network and Pervasive Computing Lab.
Politeknik Elektronika Negeri Surabaya
Jl. Raya ITS, Sukolilo, Surabaya 60111 INDONESIA
Phone: +62 31 5947280 ext.1503
email:prima@pens.ac.id
---
Last updated: January 2023